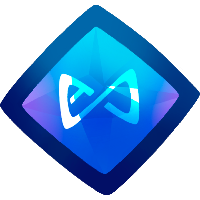 Every gamer's dream has always been to earn money playing video games. Fortunately, this dream has become a reality for many people with the e-sports market, which today is a million dollar industry.
In recent years, with the cryptocurrency boom and the Blockchain being used in several different areas, other types of video games began to be created.
These new video games are characterized as "play-to-earn" games. And did you know that many gamers already quit their jobs just to play video games at home? And that these players earn a lot of money in the process?
That's what the Axie Infinity game was designed for – a play-to-earn, pet-based digital game that operates in a decentralized ecosystem.
The latest uptrend in the cryptocurrency market can be attributed to the NFT and ERC-20 tokens in Axie Infinity.
What is the Axie Infinity game?
Axie Infinity is a video game with customizable fantasy creatures that you can train for battle.
However, it runs on a blockchain. Axies, tokenized creatures unique to Axie Infinity, are created and traded for players to profit.
Founded by Vietnam-based startup Sky Mavis, Axie Infinity is one of the most popular NFT projects based on Ethereum, with over 300,000 active users daily.
This is one of the most popular NFT games that has surfaced in 2021.
If you're a regular player who consistently contributes to the platform by stimulating engagement, you can earn rewards in Axie Infinity Shard (AXS) and Smooth Love Potion (SLP) tokens.
If you're not in the game, you can still buy the tokens from the cryptocurrency exchanges.
While many blockchain-based pay-to-win games have emerged in recent years, the Axie Infinity game introduces a new concept and remarkable gaming experience.
Each Axie, the game's cute pets, with over 500 customizable body parts, is unique enough to give you hours of fun.
You can create an infinite number of combinations to conquer your enemies and adjust your strategies until the end of the game.
Axie Infinity Highlights
Here's what you can do when you play Axie Infinity:
Battle: You can train your Axies to fight each other for rewards.
Reproduction: Axies are bred to produce new offspring with unique abilities and weaknesses based on gene combinations.
Land: Like humans, the Axies also have their own lands and homes. However, they are in the virtual universe. You can buy land for your Axies and restore them over time using the resources available on the platform.
Marketplace: The Axie Infinity game hosts a decentralized marketplace where NFTs can be traded with other users.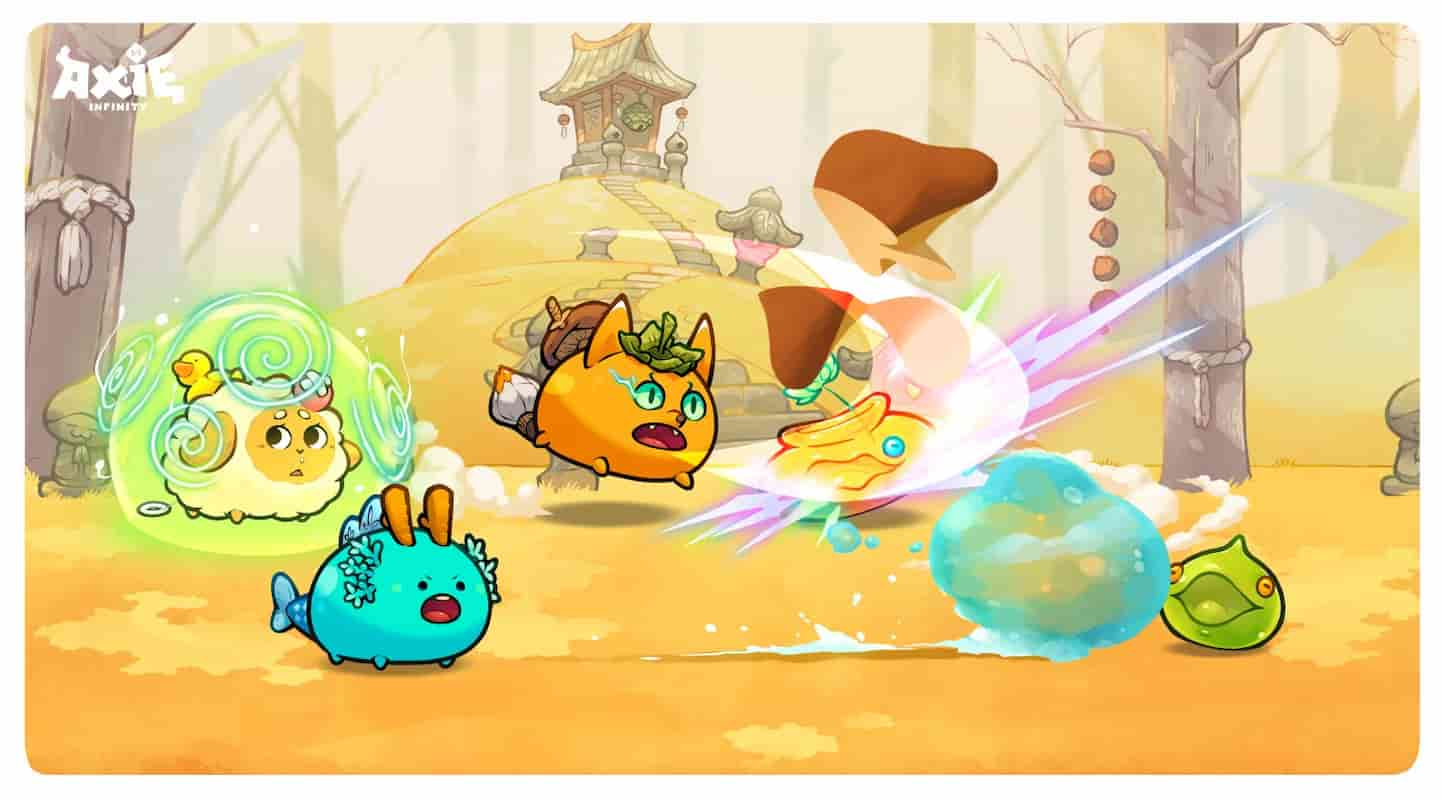 Axies sell for between 200 and 300 ETH today. The platform's high earning potential drives the price of NFTs and game tokens. More than 90,000 ETH were traded on the Axie Infinity domestic market.
In May 2021, Sky Mavis raised $7.5 million for the platform with the support of major investors. Axie Infinity was the protocol with a greater gain than Bitcoin and Ethereum in July 2021.
Axie Infinity brings gaming into the realm of cryptocurrencies with a mission to drive mass adoption of blockchain technology through leisure and entertainment.
What is AXS in Axie Infinity?
AXS is the ERC-20 governance token in the Axie Infinity game. It has a total token stock of 270,000,000 and is distributed as follows.
49% for in-game rewards when playing or staked with AXS
8% for community growth and development
21% for game developer Sky Mavis and the team
7% for counselors
15% for public and private sales of AXS, which occurred at the end of 2020.
Use Cases and AXS Token Applications in Axie Infinity
1. Governance
The main use of AXS tokens is governance.
Unlike traditional games, where platform governance depends entirely on developers, in Axie Infinity, players and token holders govern the platform.
He also has an ongoing program called 'The Community Treasury', which promises to add value to the Axie community and distribute it back to AXS stakers.
2. Payments
The AXS token allows users to easily pay for in-game purchases.
The Axie NFT marketplace accepts it as currency. Interestingly, it will also take you to certain team-led sales or auctions.
The number of tokens held will determine your eligibility for these events.
3. Staking
Players can staking AXS in the Axie Infinity protocol to reap weekly rewards and participate in the governance vote.
Staking will encourage users to keep tokens and support the growth of the gaming ecosystem.
In addition, AXS is distributed as a reward in the Axie Infinity game for playing, staking and participating in voting.
The number of tokens rewarded depends on your in-game experience and involvement in community events. However, rewards distributed are blocked for one year.
How to make money in the Axie Infinity game
There are several ways to earn money in Axie Infinity game. The most obvious being, of course, playing.
However, it's not easy to get started as a player as it requires you to have at least 3 Axies for your debut.
In today's market, this would cost anywhere between $600 and $800 dollars. But once you join, you can start earning AXS and SLP tokens by training your Axies to wage wars against opponents.
In addition, you can also create them to spawn more Axies with new powers and characteristics.
If you don't have the start-up capital to buy your first Axies, you can enter the gaming arena through agreements called scholarships.
This is a program where people who don't have the time or skill to play assign the task to experienced players called scholars.
In short, it's like a business partnership. That is, while players invest their time in the game, owners invest their seed capital.
Any rewards generated in the game are divided taking into account the agreement established between the parties.
Save your Axies
If you think Axie Infinity is here to stay, like the legendary Pokémon series and Minecraft, you can speculate on rare Axies.
Buy these Axies when you think the price is low and hold them in your inventory until the token reaches its ideal price for you to sell them.
If you can't keep the Axies rare, you can choose a fractional one. These are non-fungible tokens that have been fragmented into fungible ERC-20 tokens for collective ownership.
The Axie Infinity game offers a wide range of options to earn profits. You can choose the strategy that best suits you based on how much time and money you can invest.
Although the game takes a lot of your time and earnings range from $7 to $40 dollars a day, depending on your experience and initial investment, by offering a scholarship, you can claim up to 70% of the scholars' income.
In addition, you can also hire several scholars and give each of them 3 Axies. This will generate a huge stream of passive income.
Profiting from the Axie Infinity game
The profitability of the creation depends on the price of Axies, AXS tokens and SLP tokens. If the prices of the three tokens are up, the creation will be extremely profitable.
If the price of Axie is rising, but AXS and SLP are in a downtrend, the fascination for creation increases.
In another case, if the price of Axie is stagnant or in a downtrend and the price of AXS and SLP is up, breeding may not be a viable option.
So keep an eye on the market when choosing your strategies. You can also mix them up to minimize risk.
If your initial strategy fails, the other will follow. Therefore, it is always good to remember that you should only set aside a small portion of your portfolio for gambling, given the volatile nature of the cryptocurrency market.
The Axie Infinity game is here to stay
Games are one of the most profitable segments of the cryptocurrency industry today. The rise of NFTs revolutionized video games with in-game assets and collectibles.
Axie Infinity has a long-term vision supported by a solid white paper with a well-defined path and strategies.
The project is led by a team of blockchain and gaming experts. More importantly, it ranks among the best cryptocurrency games in terms of market capitalization.
Taking all of the above points into consideration, Axie Infinity is an amazing game project to invest in.
It doesn't matter if you are looking for short-term or long-term growth. If the project successfully follows your white paper vision and roadmap, AXS tokens will reach new heights.