OpenSea, an American peer-to-peer marketplace for crypto collectibles and non-fungible tokens (NFTs), has introduced a new security feature that will automatically hide suspicious NFTs transfers from the general view on its marketplace.
The security development appears in the light of the increasingly growing number of NFT phishing attacks in the past weeks. OpenSea recently came under fire after an anonymous scammer stole and plagiarized a non-fungible token (NFT).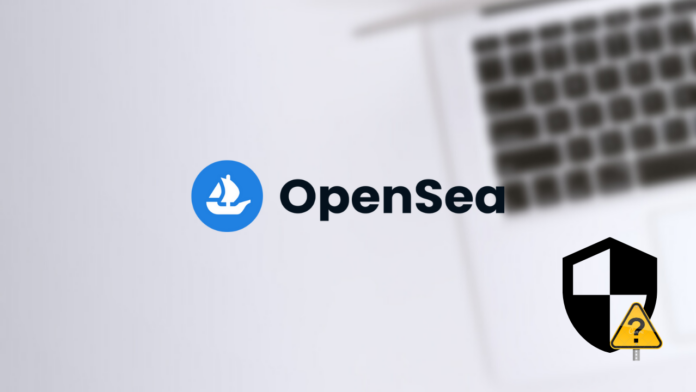 However, the security feature will help to protect users from being scammed and ensure that only legitimate transactions are made visible.
In a June 15 blog post, Derin Finzer, the co-founder and CEO of OpenSea, stated that the new security feature would automatically conceal suspicious NFT transfers to address concerns around trust and safety on its platform.
According to Finzer, the NFT marketplace plans to make more substantial investments in security areas for trust and safety, including theft prevention, IP infringement, scaling review, and moderation. These security investments will reduce critical response times in high-touch settings.
Moreover, the NFT marketplace has also established a special moderation team to handle reviews and moderations. The delegated team will use critical auto-detection technologies to deal with copyright and fraud concerns.
According to the top executive, hiding suspicious transfer threads from the marketplace will improve its overall performance. The security feature will also prevent unsolicited advertisements and fraudulent items on the open blockchain from being seen on the OpenSea.
Like receiving an unwanted email, it's possible to receive NFT transfers from people you don't know.

Recently, we've seen scammers use these transfers to entice people to click links to malicious 3rd party sites.

Our latest Trust & Safety release helps prevent this new scam. https://t.co/qPHIif2WVT

— Devin Finzer (dfinzer.eth) (@dfinzer) June 13, 2022
Before summarizing, the OpenSea top executive noted in a subsequent tweet that it is possible to get NFT transfers from an anonymous sender, just like receiving an unwanted email, adding that:
"Recently, we've seen scammers use these transfers to entice people to click links to malicious 3rd party sites. Our latest Trust & Safety release helps prevent this new scam."
The safety measure appears as the demand for NFTs continues cooling, with the general crypto market on a downtrend spiral. Although NFT lacks a proper regulatory framework across many jurisdictions, authorities have not taken the flourishing economy for granted.
Earlier this month, the United States prosecutor in Manhattan filed charges against Nathaniel Chastain, the former product manager at OpenSea, for illegally trading NFT in September 2021. The former manager now faces wired fraud and money laundering offenses.
OpenSea Implements Measures To Avoid Attacks
In 2021, the non-fungible token market increasingly soared across major NFT marketplaces, with business at OpenSea booming significantly. However, at the same time, the NFT mania attracted frequent hacks that left many investors dissatisfied with how the platform handled theft apart from victim compensation.
Many NFT scams have come up in recent months and OpenSea is striving relentlessly to ensure that it protects all its users against such unwarranted activities. While people and businesses keep turning to NFTs to trade collectibles, make a profit, and trade the digital assets, criminals are coming up with ingenious ways of stealing from the unsuspecting investors.
Hence, OpenSea has decided to take action to ensure that cyber crime is not propagated and executed on its platform. It's new security features ensures that all of its users are protected at all times.