Could CumRocket be the new crypto trend? On June 3rd Elon Musk tweeted "#bitcoin" followed by a heartbroken emoji and the image of a couple discussing the breakup. 
#Bitcoin 💔 pic.twitter.com/lNnEfMdtJf

— Elon Musk (@elonmusk) June 4, 2021
This tweet made Bitcoin price drop by 7% in 24 hours, recovering in the following days.
Is Elon Musk interested in CumRocket?
Musk's tweet was followed by another one on June 4 with another cryptic message, putting a third digital currency on investors' radar.
Canada
USA
Mexico

— Elon Musk (@elonmusk) June 4, 2021
In the message above, read vertically, it forms the word CUM, which the market interpreted as a signal for the CumRocket cryptocurrency. As soon as the tweet was posted, CumRocket price soared by 85%.
Market's suspicions were confirmed as soon as another tweet from Musk showed the sweat droplets and rocket ship emoji then followed by a moon. This was enough of an indication that Elon was sending CumRocket to the moon which sparked a massive price surge.
💦🚀 –> 🌙

— Elon Musk (@elonmusk) June 5, 2021

In the late afternoon of the same day, CumRocket which today is only the 368th cryptocurrency in market value, operates with a high of 24%, quoted at $0.05507.
CUMMIES hit a new high of $0.285 USD before coming down to $0.161 USD. As of today, the CumRocket token has soared over 350%.
CumRocket's team has joined the conversation by tweeting: "What do you think @elonmusk? We'll even pay for the paint" together with an image of a rocket and the token's logo.
What do you think @elonmusk?
We'll even pay for the paint 😉 pic.twitter.com/vNYMmzp3WQ

— CumRocket (@CumRocketCrypto) June 5, 2021
CumRocket: Token is used to buy adult content NFTs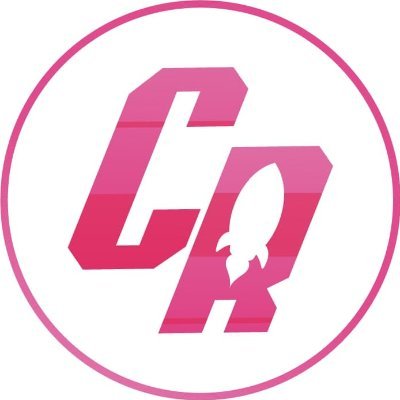 Launched in April 2021, CumRocker (CUMMIES) is a token built on Binance Smart Chain (BSC).
Its purpose is that users use the token to purchase non-fungible tokens (NFTs) of adult content.
CumRocket, known for being "no children under 18", experienced a strong rally in early May.
As stated in its white paper, CumRocket rewards its holders and punishes sellers in order to keep the price stable.
"CumRockets' primary goal is to break into the porn industry and provide a new 18+ NFT marketplace where users will be able to buy, sell, trade and collect exclusive 18+ content," says the white paper.
In the video below you can get more information about CumRocket:
NSFW Content Coming to Blockchain
According to CumRocket's official website, $CUMMIES is a deflationary token that will be used as a tip currency, message, personalized content and sexting across their NSFW content platforms. This includes both the NSFW NFT marketplace and its private content subscription platform.
The website also says the company is already collaborating with real models that feature content for over 18s on cumrocketnft.com. In addition, such content can even feature full-length adult movies.
"Now, our sights are set on developing a version 2 of the marketplace which will enable us to fully customise it from the ground up. In Q3 we will be launching a platform where adult creators can sell their private content for a monthly or yearly fee; bringing all the benefits that paying and earning in crypto provides", says the website.
CumRocket tokeneconomics
Each transaction involving CUMMIES generates a 5% fee, where 2.5% is redistributed to all current holders in proportion to their current holdings.
In addition, 2.5% will be burned in order to decrease the total supply of CUMMIES. This strategy will make the token more scarce during overtime, since this inversely proportional relationship constitutes a supply and demand model. There is also no limit on how many tokens can be burned.

Pre sale
According to the CumRocket white paper, the pre-order of Binance tokens was limited to 50 BNB, with 1 BNB per person. Thanks to this strategy, the cryptocurrency developers claimed to avoid whales when or if the asset's price rises.
The total presale supply was 10 billion CUMMIES and the presale rate 1 BNB to 20 million CUMMIES.
According to the company, 10% of the total inventory was purchased before launch because of its successful pre-sales.
Currently, the team's portfolio constitutes less than 10% of the current stock. 80% of the inventory was burned before the launch of CumRocket.
How to buy CUMMIES?
1. Open an online account

As CumRocket is a Binance smart chain token, investors need to open a Binance account to purchase the native BNB token.
To do this, go to binance.com or binance.us if your IP address is located in the US to create your account.
After the account is created, Binance will verify personal data such as identity, social security, driver's license and home address. According to the company, this information will remain confidential throughout the process and will not be publicly linked to the client's portfolio.
After receiving account approval, you will need to fund your account on PancakeSwap and purchase BNB to be exchanged for CUMMIES.
2. Download Trust Wallet ou Metamask
After purchasing BNB tokens, you will need to send them to a PancakeSwap compatible wallet such as Trust Wallet or MetaMask. Both digital wallets will require you to create an account. However, no personal information is required.
Remember that after creating this new encrypted wallet you need to make sure to keep your private keys in a safe place as it is the only way to recover your funds in case you lose access to your wallet.
3. Convert your BNB tokens
MetaMask has the Ethereum network set as the main network by default.
You can see which network your wallet is on from the drop-down menu in the upper right corner of the Chrome MetaMask extension. To connect your wallet to Binance Smart Chain, you need to click on this drop-down menu and change from "Ethereum Mainnet" to "Custom RPC". This will prompt you to enter the following information so that MetaMask can connect to Binance Smart Chain:
Network name: Binance Smart Chain
New RPC URL: https://bsc-dataseed.binance.org/
ChainID: 56
Symbol: BNB
Block Explorer URL: https://bscscan.com
After successfully connecting to the Binance smart chain, you should see the BNB as the default cryptocurrency. Afterwards, you can go back to Binance and send your tokens to the MetaMask wallet using your MetaMask BNB cryptocurrency address – make sure you choose the Binance Smart Chain network when submitting your BNB to MetaMask.
4. Make your purchase
Now that you are ready to exchange your BNB in ​​PancakeSwap for CUMMIES, go to PancakeSwap.finance and press the button in the upper right corner to connect your wallet. Once logged in, go to trade, then trade and then go to the trade section. You can now search for CUMMIES by pressing the drop down menu select a currency.
It's on PancakeSwap's Top 100 Tokens list, so it should appear. Otherwise, you can always search for the CumRocket contract address in the same search bar.
In your MetaMask wallet, you will be asked to approve the transaction before it can be executed. Once executed, your CUMMIES will arrive in your wallet within seconds. If you receive an error processing your transaction, you may need to increase your slip tolerance to 6% or more.
CumSwap: CumRocket plans to launch its own CUMMIES sales platform next quarter

CumRocket said that in the next quarter it plans to launch a platform where adult content creators can sell the cryptocurrency for a monthly or annual fee.
Trades will be made with cryptocurrencies and sellers will receive CUMMIES as a reward. According to the token company, payments with cryptocurrencies are a way to provide anonymity for both buyers and creators.
"We want to take pornography, a multi-billion dollar industry, and put it on the blockchain," the developers say.
CumRocket Price
Currently, CumRocket is quoted at $0.1011 per cryptocurrency.
Newly launched, digital currency holds 0.01% of the market, with a circulating supply of 1.41B CUMMIES.
Should I invest in CumRocket?
CumRocket is trying to break into the adult entertainment industry.
Cripto experts say such an attempt, in and of itself, is a risky feat. According to them, there are already several sites on the market that host adult entertainment content, with competition beyond the blockchain industry.
These professionals warn that, most likely, this sector is not concerned with facing the hassle of joining smart networks, such as Binance. However, only time will tell whether the benefits of CumRocket will be able to gain market share.