The latest market data analysis confirmed that the non-fungible token (NFT) market volume has sharply plummeted in the last seven days, with the bearish crypto market continuing to gain momentum.
Notably, the recent market crash appeared after United States Federal Reserve raised interest rates for crypto transactions and the collapse of LUNA and its UST-based platforms. These chaos have impacted the morale of the NFT community.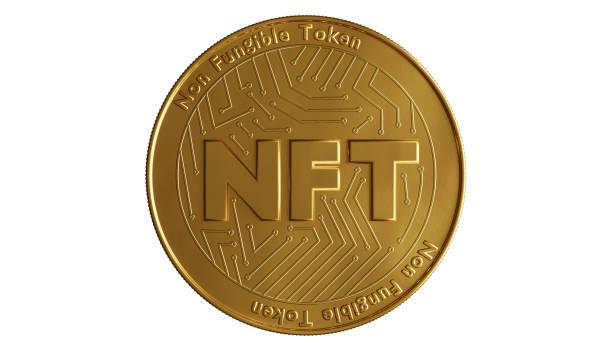 Although NFTs had never experienced a similar market wave, the recent market crash was not as bad as 2018. Despite the recent dump, many investors continue strapping into the NFT market, targeting potential future profits and ways to survive the current bearish market trend.
Blue-chip tier NFTs Continue To Dominate
Though the NFT market volume has lost nearly 25%, most blue-tier NFTs have maintained their positions in the top ten best performing NFTs in total sales in the last seven days.
In a short contrast, Yuga Labs collections, including Otherdeed NFTs, Bored Ape Yacht Club (BAYC), and Mutant Ape Yacht Club (MAYC), retained their top positions despite experiencing a decrease in their floor prices. BAYC has shown some recovery from its recent dip in floor price after the Otherdeed launch, losing just 3% in the last seven days.
On the other hand, MAYC NFTs lost 13% in the last seven days and more than 53% from its peak at 41.2 ETH to $120,386. At the time of publishing, MAYC NFT valued at 19.4 Ether.
Otherdeed NFT remains on the top of the chart despite its community uproar and controversy during its launch. Otherdeed total volume has plunged by 75% in the past seven days. Notably, the functionality of digital lands in "Otherside Metaverse" is still not defined, making these NFTs drop dramatically. Otherdeed has reduced by 1.2% in floor price in the last seven days and 55% from its all-time high at 7.4 Ether.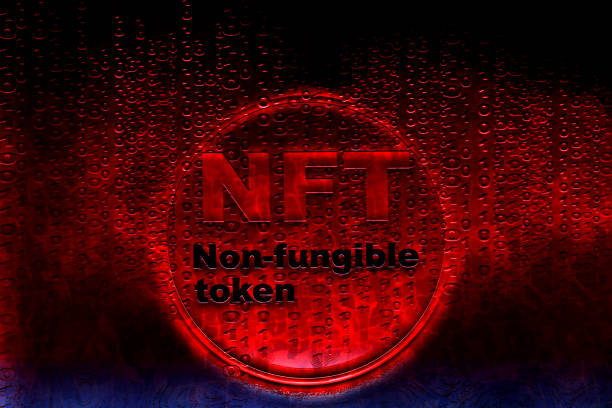 CloneX, an NFT project owned by RTFKT Studio, has dropped more than 13% in floor price in the last seven days, with its volume plunging by at least 12%. However, these figures do not deter the community.
Despite the recent market crash, CloneX is vibrant following the recent celebrations of Japanese contemporary artist Takashi Murakami's grand historic entry into New York City. The exhibit is currently in the Gagosian Gallery, featuring CloneX-inspired pieces from Murakami NFTs, Murakami Flowers.
The NFT markets appear to be cooling for now. But, the pricing of some of these NFTs seems like a throw-away sale to investors looking to take advantage of the current market dump. Azuki NFT is a perfect example, recording the highest plunge in the last seven days. This poor performance appeared in the light of one of its founders, Zagabond, openly admitting a past plagued with ragging the CryptoPhunks and Tendies community.
NFTs Investors Buy Rumors And Sell The News
As the famous saying goes, investors buy rumors and sell the news to increase profits. In light of Zagabond's reckless admission, Azuki holders decided to vote with their assets, a move that left Azuki plunging by more than 74%. In spite of this dump, Azuki is still among the top ten in total sales volume on OpenSea.
Just like crypto assets, non-fungible tokens (NFTs) are also considered the Wild West of investment portfolios, with some investors now learning that people have different morals and ethics. After news emerged that Azuki's floor price had sunk drastically, NFT influencers quickly jumped in and accumulated all assets hoping for potential future profiting opportunities.
Since May 10, the Azuki floor price has exponentially soared more than 10 Ether, representing an impressive 200% increase in total sales volume, all that happening after fresh news circulated.
Blue-chip NFTs, BEANZ, has also lost more than 83% of its floor price in the past seven days. Although BEANZ has increased 248% in volume, its total sale volume gas fee reduced by 64% over the same period. BEANZ traded at 6.8 Ether at pre-reveal, with its price now reduced to 1.6 Ether.
Elsewhere, anime-inspired drops such as PXN: Ghost division NFT, which leads in the top ten on OpenSea, have also decreased in volume in the last seven days. Moreover, Ragnarok Meta continues shrinking after rumors emerged that Zagabond was behind the project, despite its recent surge.