Shiba Inu (SHIB), a dog-themed crypto, has been on an upside crazy trend in the past 30 days. After rising above $40 billion in its market capitalization, the crypto has cooled down and it currently has a market cap of $36.31 billion at the time of writing. Chris Morris wrote for Fortune:
The crypto that was long dismissed as a joke is up 777% in the past 30 days and hit an all-time high Wednesday amid talk that Robinhood might be considering listing it. That has boosted its market cap to a level that puts it alongside some of the biggest companies in the world—and in many cases, surpassing them."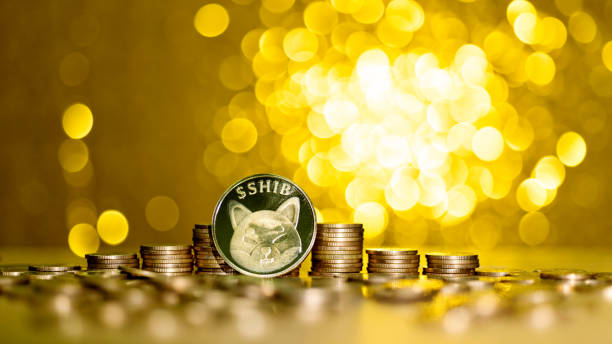 The SHIB is described as a coin that was created in August 2020. However, its founder is not well known but its name is Ryoshi. This creator promoted the crypto's 'Dogecoin killer' nickname, insisting that SHIB's technology is more 'community-driven than its competitor that uses the Shiba Inu mainly as its mascot.
Ryoshi even went ahead to herald its minuscule worth:
"We can outpace the value of Dogecoin, exponentially, without ever crossing the $0.01 mark,' the founder wrote in a SHIB 'woofpaper,' better known as a white paper."
SHIB Exploded After Robinhood Petition Gained Popularity
Crypto experts believe that regulation is necessary in the nascent space due to the high volatility that dominates it with a perfect example being Shiba Inu and Bitcoin. On October 27, SHIB exploded to reach a new record capping a surge of more than 60,000,000% over the past year.
The parody crypto that seems to be inspired by Dogecoin, which is another meme crypto, is up nearly 20% in the last 24 hours, based on data acquired from CoinGecko. It has let go of some of its gains since it hit an all-time high earlier in the day. However, it is still the 10th biggest digital currency by market capitalization.
SHIB was launched last year and has gained around 140% in the past seven days. It currently has a market cap of more than $36 billion and investors are starting to take it seriously. Just like dogecoin, Shiba Inu is represented by the Shiba Inu dog acting as its mascot. Its explosive surge has now made many investors millionaires overnight.
In recent weeks, the coin has won several celebrity backers, ranging from former boy band stars to pro athletes. Earlier in the year, Vitalik Buterin made headlines when he donated $1 billion worth of Shiba Inu coins to a Covid-19 relief fund in India.
Its meteoric surge this week comes concurrently with the growing support for a Change.org petition requesting trading platform Robinhood to list SHIB on the site. The petition has acquired over $350,000 signatures so far.
Robinhood started expanding its crypto services in 2018 beyond Ethereum and Bitcoin. They included other currencies like Bitcoin Cash and Litecoin. Earlier this year, DOGE's massive surge put a lot of pressure on the platform's cryptocurrency trading networks, that it was broken momentarily.
What Is Pushing Shiba Inu
The platform stated this week that cryptos accounted for about 20% of its transaction-based revenues in the third quarter, or nearly $51 million. That translates to an 860% surge from the same period in 2020.
CEO Vladimir Tenev said during the earnings call this week that his platform would:
Carefully evaluate whether we can add new coins in a way that's safe for customers and in line with regulatory requirements."

We feel very, very good about the coins that we're currently listing on our platform. And for any new coins that we add, we want to feel equally, if not better."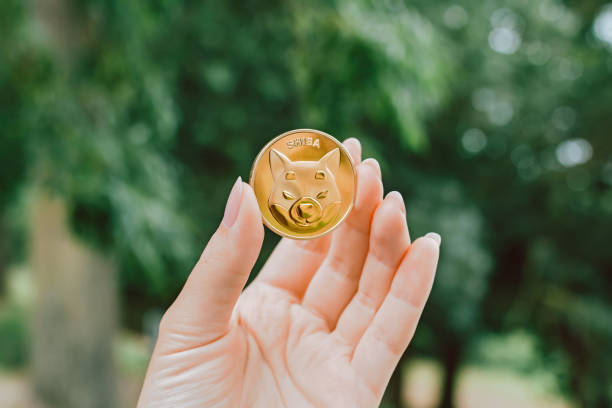 SHIB also gained significantly earlier this week, but then lost some of the gains after Tesla CEO Elon Musk, a big Dogecoin fan, tweeted that he has no SHIB coin in his crypto portfolio. He added in a follow-up tweet that he has purchased:
"Bitcoin, Ethereum & Doge. That's it."
Musk's tweets have often moved the crypto markets. Other popular cryptos have also witnessed massive growth. Bitcoin surged to reach an all-time high of around $67,000 in the past week, exceeding the previous record set in April 2021.
So far this month, Bitcoin has gained nearly 50%, from around $43,000 at the end of September to trade above $60,000 currently.