NFT games are trending all around the crypto world and the most well known NFT game is Axie Infinity. There's a new game launch that aims to shift the conversation about NFT games.
Binamon, game metaverse developed in Binance Smart Chain (BSC), announced the release date of its first NFT game. The launch of new NFT game will take place on Saturday, August 28th and many speculate that this game will be the new Axie Infinity.
The press release says: "Binamon have announced their first play-to-earn game on August 28th, 2021. With much anticipation in the market and Binamon NFTs selling for $50k, the project looks set to break records."
The game will be another "play-to-earn" model, giving players the chance to earn rewards in NFT. During the campaign, players must navigate the game's map and face various monsters.
For each creature destroyed, a reward is made available, which can be exchanged for money. With this, the platform hopes to attract and encourage more and more users to its game.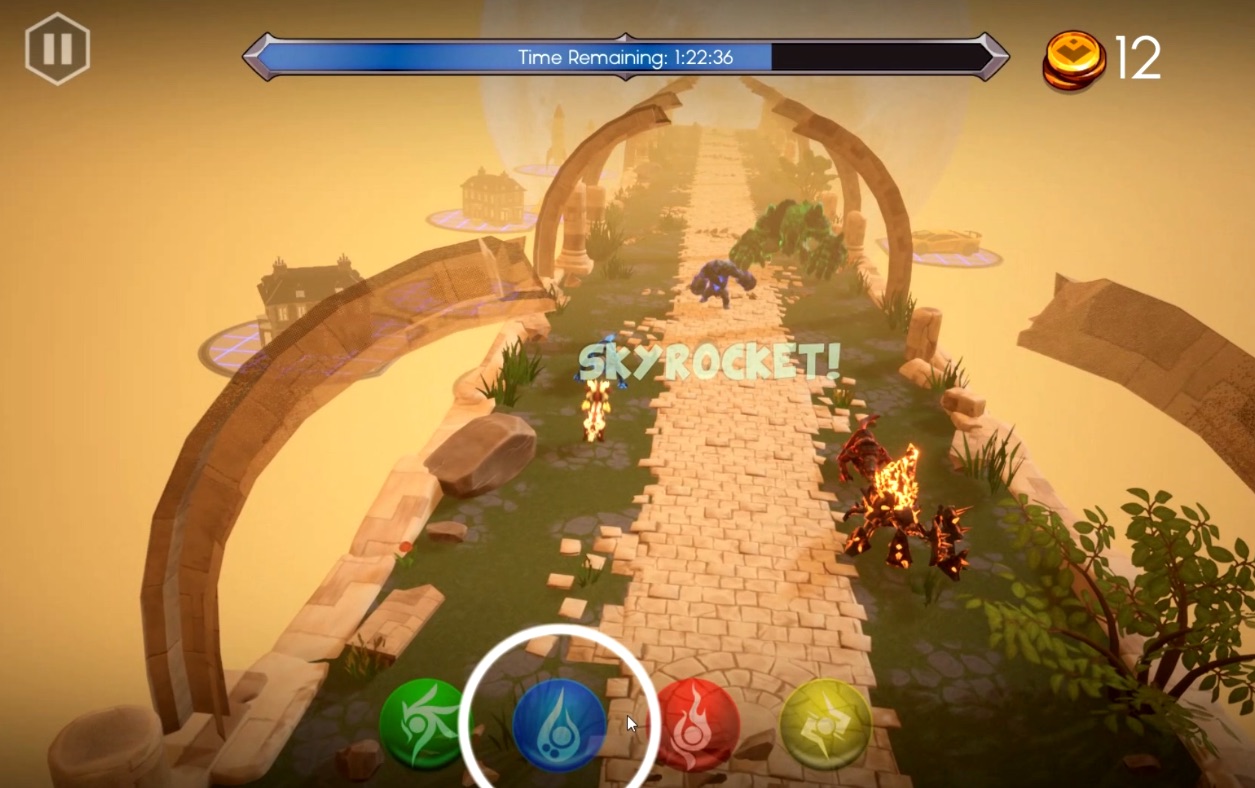 In order to start the campaign, players will have to acquire tokens in NFT format. Some of these assets are already trading for more than $475,000 due to their rarity and benefits offered.
As each NFT represents a monster, owning these rare creatures raises the possibility of getting better rewards when playing.
Deflationary token
Binamon has a token native to its metaverse, BMON. One of the asset's differentials compared to cryptocurrencies from other play to earn games is its deflationary mechanism.
With each new game NFT created, BMON units are burned to stabilize the token price and create purchase demand to stimulate new highs.
Currently, more than half of the available NFTs have been created.
According to CoinGecko data, BMON traded at $0.16 on Thursday, August 19th, and continued to rise until that Tuesday, August 23rd.
Despite a drop of approximately 30% in the last 14 days, the token still accumulates an appreciation of almost 2800% in just the last two months.
NFT games are trending
NFT technology is profoundly impacting the digital gaming industry. Given the great growth that Axie Infinity has achieved in recent months, games in the play to earn model are increasingly in evidence.
The main reason is the fact that users, in addition to having fun when carrying out the game's campaigns, are able to have an extra source of income in these games.
Recently, Axie Infinity asset traders passed the $1 billion mark, giving an indication of how strong demand for these games – play-to-earn – has been in recent weeks.
Another sign that shows the euphoria of the market is the shot of more than 1,400% of the token of a game that will only be released later this year.
Last week, it was announced that a major international investment fund has made multi-million purchases of NFT cards from a new digital game, showing that institutions are already seeing non-fungible token games as a form of long-term allocation.
Other NFT games that are also very popular
Axie Infinity has definitely brought the popularity of NFT games to a new level as a non-fungible token game that rewards its players with cryptocurrencies and requires cryptocurrencies to play.
The cryptocurrency market has been recovering in recent months and some giants have risen again, but other cryptocurrencies remain low, and right now it's interesting to explore the world of NTFs.
Cryptokitties
This was one of the first blockchain games invented. Dapper Labs built this game on Ethereum and it was released in November 2017. The game allows users to create and collect virtual kittens in the Ethereum blockchain.
For those looking to compare Axie Infinity, CryptoKitties remains extremely popular, reaching $30,000 in daily sales, according to data coming from NonFungible.
Once players build their collections, they can head to KittyVerse to participate in cat fights, solve puzzles, and more!
Evolution Land

Evolution Land is a virtual simulation game simulates a planet that has 26 continents where players must make use of gold, earth, fire, wood and silicon.
There are PVP options and the developers have built two different continents, Atlantis, which is based on Ethereum, and Byzantine, which is based on Tron.
The game also depends on good economy as players actually receive 70% of the game's profits.
The game's fungible token, called KTON, allows players to vote through the DAO or Decentralized Autonomous Organization.
Crazy Defense Heroes Crazy Defense Heroes has been around for some time. The game was initially released as a free title, but Animoca is now rebuilding it as a play-to-earn.
You can connect your account and, if you reach the monthly XP limit, you will earn TOWER tokens. The first rewards were distributed in early August and the game is worth checking out.
Lost Relics
Lost Relics is an action adventure RPG (AARPG) with blockchain items you can actually own, in a universe of monsters.
It is possible to explore the world ("Talmuth") and scour the dark interior, doing missions in search of precious relics and saving the inhabitants of the city.
Most of the items and relics you find are ERC-1155 Ethereum items which are tangible assets with real value, allowing you to trade, sell or own them forever.