It seems that Green Bitcoin is the new crypto trend. London-based cryptocurrency company Argo Blockchain announced plans in May to create the world's first clean energy "Green Bitcoin" mining pool. The company has confirmed its partnership with DMG Blockchain Solutions to launch the world's first Bitcoin mining pool powered by clean energy.
The need for Green Bitcoin: energy consumption continues to skyrocket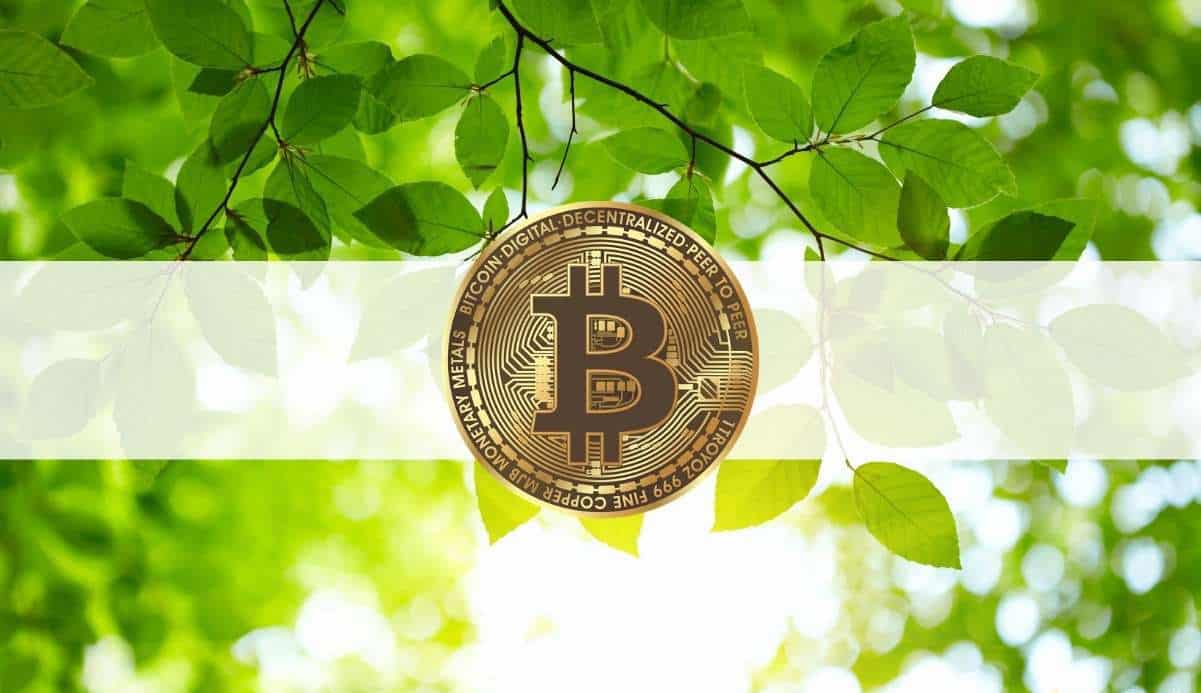 Bitcoin's environmental concerns are nothing new, and Green Bitcoin was always an issue. Critics of the  cryptocurrency have always questioned the high electrical consumption of miners, but as Bitcoin reached new heights and returned to the center of attention, levels of electrical consumption reached an astronomical level. Simply put, rising Bitcoin prices make mining more profitable – encouraging mining pools to expand their operations. Thus, bringing the discussion of Green Bitcoin back to the table.
According to the Cambridge University Bitcoin Electricity Consumption Index, Bitcoin miners worldwide currently account for 138.7 terawatts of electricity consumption – nearly 0.5% of global energy use. As Bitcoin prices have increased almost 900% since March of last year, its estimated annualised consumption has also increased 200%. With prices recently reaching $61,500, Bitcoin's annual electricity consumption now exceeds that of developed nations including Sweden, Switzerland and Finland, among others. With these energy consumption levels in mind, Green Bitcoin discussion has hit the mainstream.
Crypto mining industry could face consequences if it doesn't change
Amid growing concerns about Green Bitcoin and waste of energy, governments and tech personalities such as Bill Gates have questioned the usefulness and necessity of cryptocurrencies, even as the world continues to become more digital than ever. With governments looking to tighten regulations around the cryptocurrency industry, Bitcoin's environmental impact cannot go unresolved, making Green Bitcoin an urgent issue. With the precedent now set, the rest of the cryptocurrency industry must follow or risk potential political and regulatory winds.
Argo Blockchain and DMG will transition their mining operations to hydropower, which is an alternative, renewable source of energy. In a statement, the CEO of Argo Blockchain emphasized the need for the mining industry to jointly find a sustainable solution.
"We are hopeful that other companies within the Bitcoin mining industry will follow in our footsteps to demonstrate broader climate awareness," he said.
"Addressing climate change is a priority for Argo and partnering with DMG to create the first 'Green Bitcoin' mining reservoir is an important step in protecting our planet now and for future generations"
EXPERT INTERVIEW: Blockchain for Climate Foundation Founder on Greener Crypto: Joseph Pallant is the founder of the nonprofit Blockchain for Climate Foundation. He says that there are ways that cryptocurrencies could become sustainable and even contribute to the Green Bitcoin.
Miners urges China to open doors to Green Bitcoin Mining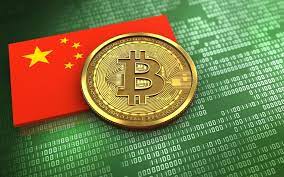 The CEO of Nasdaq-listed Canaan Inc, a China-based company specializing in Bitcoin (BTC) mining equipment, called for a less indiscriminate ban on mining in China, argued that China's ban on Bitcoin mining should grant concessions for green energy initiatives during a conference call on Tuesday, June 1st. Basically, according to him, Green Bitcoin mining should be allowed.
Zhang Nangeng said an indiscriminate ban on Bitcoin mining did not take into account the potential economic benefits that could accrue from Green Bitcoin mining. Zhang said mining could provide a solution to the excess supply of electricity in certain regions of the country, where the resulting low energy prices already attract residents.
"For-profit miners prefer regions with low electricity prices that indicate oversupply and likely wasted energy. Bitcoin miners also help create jobs in impoverished regions and contribute to tax coffers," Zhang said.
Green Bitcoin mining companies experience shares boost
Canaan's share price rose 24% on Tuesday, adding 42% growth for the week. The increase in Canaan's share price came amid the release of the company's financial results for the first quarter of the year, which show spectacular growth compared to 2020.
The company's revenue grew 490% year-over-year, primarily from the sale of its ASIC mining equipment. The company also posted a net profit of $22.4 million, after posting a net loss of $5.9 million the previous year.
"Our financial performance improved significantly in the quarter, driven by the higher price of Bitcoin, greater customer demand for quality mining machines and our ability to increase production and deliveries of mining machines," wrote Nangeng in the quarterly report.
The rise in the company's share price represents a quick turnaround after it sank 41% over the previous month amid falling Bitcoin prices. The company's business outlook predicted an increase in sales, but did not provide further financial guidance due to volatility in Bitcoin's value, which had an indirect effect on mining demand.
"The company recognizes that trends in Bitcoin prices are currently difficult to predict and cannot provide financial guidance due to Bitcoin price volatility at the end of May this year," the report stated.