In the past several months, play-to-earn (P2E) gaming has moved mainstream in the crypto industry. Unlike in the past, when games were just for mental distraction or an option to edge off the everyday routine, millions of young people are today turning to P2E gameplays to make money and earn a living.
Nonetheless, apart from generating revenues for their developers and investors, P2E gameplays have also made a sizable contribution towards the growth and development of the entire decentralized finance (DeFi) market.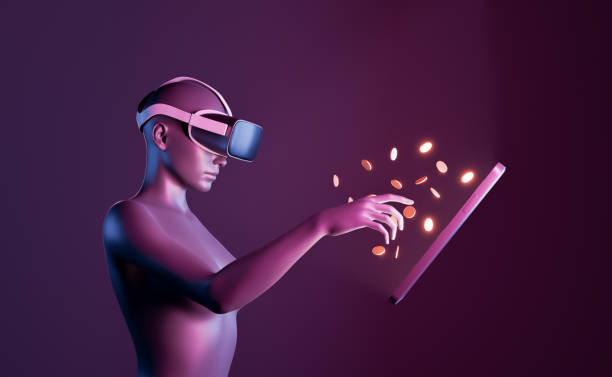 P2E Projects Are Now More Than Just Games
P2E projects are rapidly revolutionizing the general functionality of decentralized finance gaming. In this case, projects adopting a play-to-earn business model are evolving, from just games with boring gameplays to more efficient games. Furthermore, P2E functionality now brings back the value of DeFi and NFT markets.
These P2E games feature three elements that enable them to operate more efficiently. Every blockchain-powered game has a native token used to pay for the creation or minting of non-fungible tokens (NFTs). In most cases, these native tokens give players the right to vote.
Notably, non-fungible tokens are an integral part of any play-to-earn project. NFTs allow developers to turn in-game assets into tradable tokens. These assets come in the form of character, mystery boxes, spaceships, animals, land plots, or weapons, among others.
Lastly, the P2E gaming model consists of in-game currencies that offer additional utility inside any of these projects. Small Love Portions (SLPs) are perfect examples. SLPs are essential for breeding Axies in one of the leading play-to-earn gaming ecosystem, Axie Infinity. All these elements significantly help to form the GameFi industry.
Notably, P2E projects are not just focused on delivering joy to gamers. They also strive to increase the rate of popularization of non-fungible tokens. They also allow participants to use them as part of the gameplay process rather than keeping them purposelessly in their wallets, waiting for prices to soar.
In the meantime, P2E games continue amassing thousands of new and enthusiastic users, with many participants now considering GameFi, as the easiest way to enter the complex world of cryptos.
Many communities owning blockchain tokens, or trading on in-game currencies, have brought a huge amount of liquidity into the GameFi market and the general DeFi market.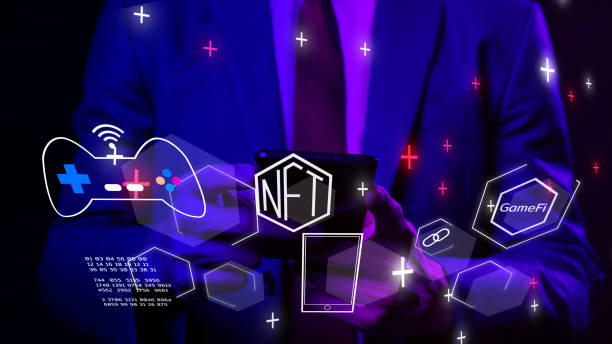 P2E Games Developments On Web3
Interestingly, developers can now successfully integrate P2E gaming with the idea of Web3, which is a fully decentralized internet functionality that does not use any personal data but boasts the highest level of security.
Nonetheless, Web3.0 requires developers who can establish a self-governing and permissionless solution. Unfortunately, the industry has not reached this stage yet, but it is exploring a spectrum of P2E games that allow technicians to gain experience and enhance their qualifications.
P2E projects are allowing developers to learn how to create fully-fledged, comprehensive ecosystems that enable elements to interact seamlessly with each other while bringing the actual uses case of Web3 much closer.
SIDUS HEROES P2E Game Goes Live
Interestingly, developers within the crypto world continue progressing in making more gaming advancements on Web3. In that context, a team of developers has rolled out a new project called SIDUS HEROES. This project is a Web3 integrated play-to-earn (P2E) gameplay dubbed "MMORPG game."
The NFT-powered gaming platform, which is now live, has endless functionality strengths and advantages. SIDUS provides gamers with different opportunities to earn real money while gaining financial exposure and entrepreneurial skills.
While commenting about the newly launched Web3.0 P2E project "SIDUS HEROES," the team behind development wrote that it is dedicated to implementing the most advanced technical solution and delivering a comprehensive product, adding:
"We are especially proud of the fact that the game implements an intricately developed political system, with factions, parties, and council members. Users are even able to participate in transparent and honest elections. All these factors influence the development of the game and the execution of key decisions within the evolving framework of the universe. This hasn't been seen before in the play-to-earn sector and everyone should try it at least once in their life."
The Takeaway
Since Play-to-Earn (P2E) projects directly affect other crypto industries, including decentralized finance (DeFi), non-fungible token (NFT), GameFi, and Web3, they should not be underestimated.
These projects allow developers to gain more knowledge from their previous mistakes. They also allows regular users to earn some revenue while enjoying a thrilling gaming process.