Magic Eden, a Solana-based NFT marketplace has recently raised $27 million in the latest funding round that was spearheaded by Sequoia and other investors. The Silicon Valley venture capital company, Sequoia is now betting big on the leading Solana NFT marketplace – Magic Eden marketplace.
OpenSea is undoubtedly a leader in the NFT space. But, its dominance seems to be dwindling. Today, there are newer platforms that are backed by some of the largest investors that might have been contributed to this trend.
In a March 15 announcement, Magic Eden confirmed the official completion of a Series A funding round that successfully amassed roughly $27 million. The funding initiative spearheaded by Silicon Valley venture capital firm, Sequoia Capital, saw the participation of Paradigm and Solana Ventures, among others. The non-fungible token marketplace now intends to use secured funds to expand its NFT trading services.
The latest progressive news appears a few days after Magic Eden successfully partnered with sporting entertainment firm Overtime to launch the NFT collection to improve fan engagement and exclusive experiences.
The company alleges to be the biggest NFT marketplace on the Solana blockchain having exceeded transaction volume of over 7.5 million SOL over the past six months. It also boasts at least 90% market share for nonfungible token games' secondary-trading volume.
Magic Eden said that it would use the money to build out a gaming vertical and launch an NFT mobile app for the browsing, minting, and trading of nonfungible tokens while on the go.
Solana's ecosystem has been one of the primary beneficiaries of developers and traders seeking an alternative to the huge transaction fees on Ethereum. In January, Research by JPMorgan noted that Ethereum's NFT market share plunged to 80% compared to 95% 12 months earlier.
Magic Eden Competes OpenSea
While commenting about the successful crypto development, Shaun Maguire, managing partner at Sequoia Capital, mentioned that he strongly believes Magic Eden marketplace will outperform the world's popular venue for NFTs OpenSea despite being just a startup. According to Maguire, OpenSea has functionality weaknesses since it relies mainly on a less efficient blockchain Ethereum, adding:
"The bet was that they would move fast and that they would capture that advantage before OpenSea would be able to go into Solana."
OpenSea has experienced a bearish trend this year, with its daily non-fungible token reportedly shrinking more than 70% since mid-January. However, investors adapting to newer platforms is not surprising.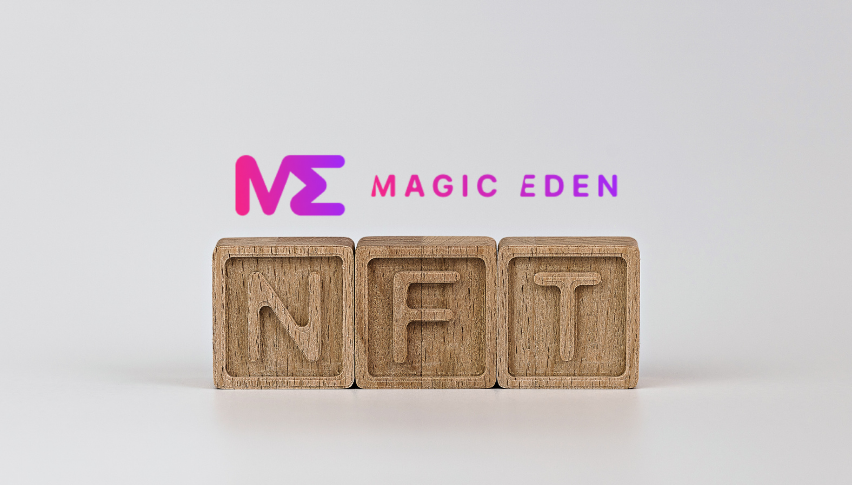 According to CryptoSlam, Solana amassed $116,193,618 on sales in the past 30 days, while Ethereum figures stood at $1,865,220,512 over the same period. Solana has attracted retail investors massively affected by high Ethereum transaction gas fees.
Nonetheless, it is uncertain to determine whether Magic Eden might outperform OpenSea at times when NFT sales have gone down tremendously. But, according to co-founder Zhuoxun Yin, a former Coinbase product manager, it's evident that Solana has many advantages over Ethereum in areas such as video games where people trade NFTs frequently:
 "Gaming NFTs will be on places like Solana. They're not going to be on Ethereum."