As the crypto holders keep wondering what will happen next as they languish in losses amid the recent market sell-off, someone has now turned McDonald's employee applications into a nonfungible token (NFT) collection.
Memes have now become a part of the internet culture and they act as therapy for the Bitcoiners and crypto traders whenever the markets crash.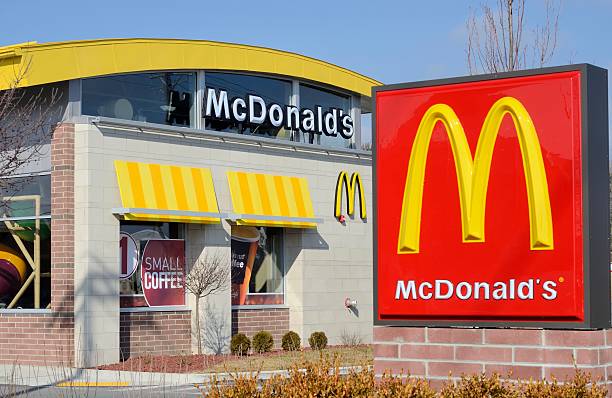 The Crypto Meme Community
While there are thousands of memes that are available to help in comforting the crypto holders, various top-notch memes are the ones that subtly devalue all the efforts of service workers who work at the nine to five jobs in firms like McDonald's.
Anybody that is interested in crypto for some time and active on Crypto Twitter and all other crypto communities must have already come across the McDonald's memes. A majority of the memes feature the American fast-food chain normally suggest that the crypto traders will need to work or look for jobs at McDonald's in case the prices continue to crash to manage their survival in the bearish market.
Notably, one specific meme about McDonald's sharing job applications with the crypto traders that trended amid the market crash in June 2021 has already become an NFT:
The most recent McDonald's meme came featuring El Salvador's president, Nayib Bukele, wearing a smart McDonald's employee uniform.
McDonald's Job Application Turns Into NFT Collection
It is now seven months since that meme went viral in the crypto space, and now the market is bleeding once more. This time around, Bitcoin is trading at almost half its all-time high price and most altcoins have now recorded double-digit losses.
As the crypto traders count their losses and lick their wounds as they hope for the marketplace to recover, someone has turned McDonald employee applications into an NFT collection and then listed it on OpenSea. This now proves that anything and everything can be tokenized and sold as a nonfungible token.
Referred to as McDonald's Job Application, this NFT collection comprises 1,111 application forms that holders can now use to get their dream job at the fast-food firm. Notably, the McDonald's Application NFT creator gave the collection a comic description, which poked fun at cryptos' bros:
"ETH going down? Can't afford living? We got you! Apply now to your dream 9 to 5 McDonald's job with our application."
Almost $40K Traded In 12 Hours
Based on a statement by the ambitious creator, the first 1,000 are free to mint and the remaining 111 will cost 0.01 ETH (approximately $25 at current prices). In that context, 460 McDonald's Application NFTs were minted within 12 hours and are trading on the OpenSea NFT marketplace at a floor price of 0.019 ETH ($47).
Within 12 hours after going live, that collection already had a trading volume of 15.9 ETH ($40,000). In the meantime, it is crucial to note that the McDonald's Application NFT collection is a parody and not on behalf of the real McDonald's corporation. Nonetheless, the fast-food chain already joined the NFT space in November 2021 when it unleashed its first-ever non-fungible token (NFT) to celebrate McRib's 40th anniversary.