Neymar Junior, the popular football player, now owns two Bored Apes among other NFTs. He has already spent more than $1 million in digital tokens and ENS addresses. The highly successful PSG player, goalscorer for the Brazilian national football team, and NFT enthusiast Neymar Jr, is the latest member of the elite Bored Ape Yacht Club (BAYC).
The footballer shared the news with his followers on Twitter, posting a photo of his new pink ape that is decorated with flashy futuristic glasses, together with the hashtag #BoredApeYC.
Neymar Jr. Loves NFTs
On January 20, Neymar changed his profile picture and used the Bored Ape 6633 as an avatar. Based on OpenSea's history, the football player paid 159.99 ETH for the ape. That price would be about $481.6K taking the current Ether price as a reference. It represents an appreciation of 66% within a month when the same ape sold for 96 ETH.
However, Ape 6633 is not the only NFT that is owned by Neymar. The football player owns another more valuable NFT, Ape 5269, for which it cost him 189.69 ETH or over $570K at the current market prices.
Neymar's most expensive ape has laser eyes which is a trend that is popular among the maximalist bitcoiners who allege that the Bitcoin price might reach $100K soon.
These apes were subsequently transferred from Neymar's "EneJay" account to another account with the name "EneJayVault," maybe for security reasons. Apart from the expensive Apes, Neymar also has other NFTs like one from the ACESnikers fashion collection, together with others from the flipped CryptoPunks, Flipped BAYC, and Flipped Doodles.
Notably, Neymar also owns the ENS neymar-loves-rarepepes.eth, in case someone wishes to send him any NFTs about the famous 'crypto-meme.'
NFTs Surging From Niche Market To Global Trend
The use of NFTs has now become highly popular in recent months after some athletes, celebrities, major brands, and famous artists began to invest in it. BAYC NFTs work as representative avatars and membership tokens of an online social club.
Created in April 2021 with an original price of 0.08ETH, they have since grown in popularity and become the most valuable collection, exceeding the floor price of the highly popular Crypto Punks.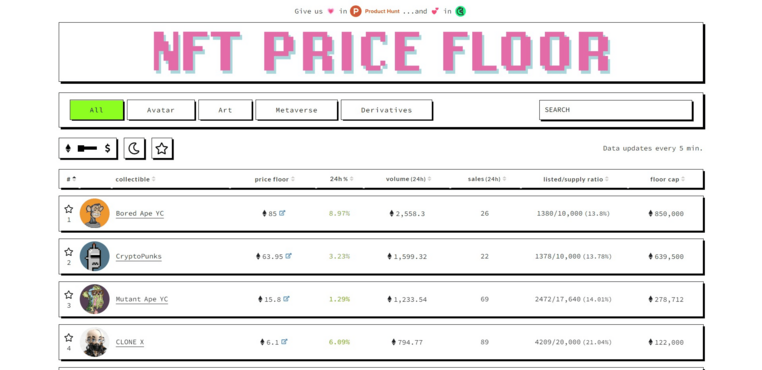 Recently, Twitter launched an NFT verification service that enables users to display their nonfungible tokens in a special frame to prove that they are the real owners of a particular Avatar. In that way, they counter the narrative of some of the naysayers who allege that saving a copy of an NFT image is enough to own it entirely.
Today, NFTs have had a mainly artistic and speculative use, but might become more prominent in the coming years.
Software and game developments might use nonfungible tokens to represent some objects in the metaverse. Moreover, there are possible use cases in the supply chain, identity validation, and politics that are still being explored currently.