The non-fungible tokens (NFT) have become a major buzz in the digital space. Most of the people interested in the crypto and blockchain sectors have already heard about NFTs and they wish to try it out and test its intensive hype. The huge demand resulted in a major revolution in trading in the digital space.
Today, it is quite trendy to own NFTs, since it has become quite popular and it has a great reputation among the community. It is also a great opportunity for people to invest in and see the nonfungible tokens as investments.
Are NFTs A Good Investment?
NFTs are creating fireworks in the digital space. Currently, it is quite challenging to find a person who is yet to hear about this sector. Since the new market's popularity is significantly big, NFTs are now being bought and sold by many people in the digital community.
As an investment, the NFTs are a safe way to gain some profits. But, the profit that you get is dependent on the longevity of the asset and luck. In general, it has been proven to be a great investment so far.
In most cases, NFT investments are safe and secure and come with a plethora of investment strategies.
NFT Digital Art Investment
NFTs have become majorly popular since they enable investors to trade digital artworks online. The advanced technology trades digital art and manages to secure its ownership in the blockchain network. The experience to secure ownership is the main reason why the digital audiences buy and sell various digital artworks as nonfungible tokens.
By considering the benefits that come with NFT investments, many experts believe that investing in digital artworks is an ideal move. Digital artworks are pioneers of NFTs and they have now become the most popular in the existing markets.
Nonfungible tokes are available in a wide variety, which makes investing in them a great move for the investors. Purchasing an NFT artwork or acquiring many artworks from the same collection enables the investors to sell them later when the market value of the assets increases.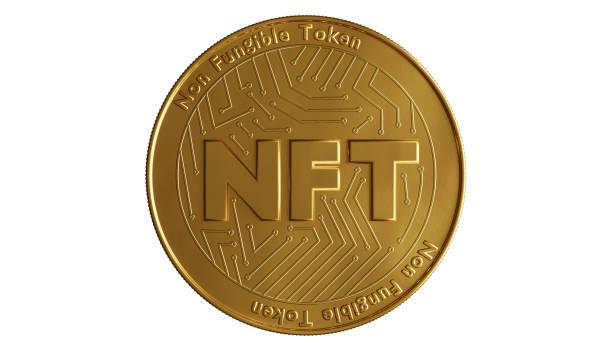 NFTs Real Estate Investment
Real Estate is a huge and intensive sector where massive trading volumes are recorded. Ownership is the most critical factor in any trading domain including real estate. Ownership transfer is quite complex in the real estate domain. The complexity comes up due to the involvement of middlemen and third parties like financial institutions, banks, and central authorities.
The transfer of ownership has so far been getting conflicted slowly. NFTs have come to offer solutions to this problem. By changing the legal documents of the real estate into NFTs, it secures ownership of the asset. Therefore, it becomes a safe investment when compared to a centralized version of investing in real estate.
In the coming years, it is expected to be a top-tier investment opportunity for investors seeking a home run.
NFT Games Investment
NFT games are now the latest trend in the digital industry. It has incorporated the concept of play to earn (P2E) which has managed to revolutionize the way games are played in the current digital spectrum. The idea of paying players to play these games has taken over the sector and has emerged as a highly popular domain in the blockchain industry.
The nonfungible token games have evolved to become an ideal platform for investors to invest in. Most of the new protocols are introduced like yield pooling, staking, and a lot more.
NFT Marketplace Investments
The marketplace is the core for all NFTs that have to be sold, purchased, or traded at any given time. NFT marketplaces are special platforms that are powered by blockchain platforms. A marketplace initiates all trading of NFTs on the power of the underlying blockchain and secures every transaction detail related to the trades.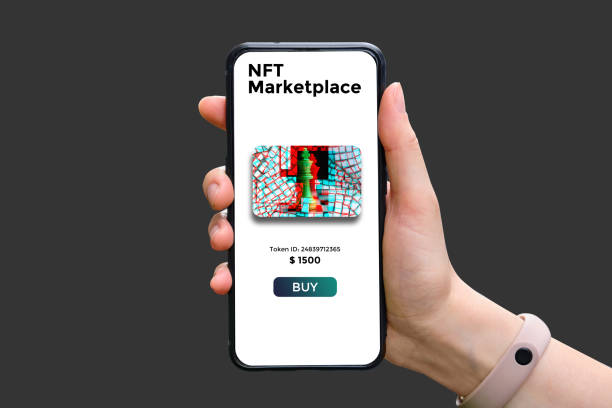 NFT marketplace has now become a major business opportunity for most entrepreneurs. It is a pivotal point for businesses seeking to adopt and invest in the NFT space. By investing in a nonfungible token marketplace and creating a unique platform, more users are attracted to the sector.
Revenue is generated via minting fees, listing fees, auction fees, and a lot more. Thus, it is a great NFT investment strategy to experience revenue and profits within a short time.
NFT Marketing
Marketing is an ideal NFT investment since it can attract users at a high level. NFT marketing is a distinct method of increasing the user entrants to the platform by promoting it majorly. This form of marketing consists of email marketing, social media marketing, Ad promotions, content marketing, and a lot more.
Investing in these types of NFT investment strategies enables the investors to gain intensive revenue and profits in the coming months and years.
The Takeaway
NFTs are the epitome of digital success at the current time. It has now proven to be a great platform for investment and it is expected to reach massive heights in the future. With the prowess of NFT and blockchain, the digital space is secured and has changed into an ideal investment platform for digital and crypto entrepreneurs and enthusiasts.