Recently, the Worldwide Asset eXchange™ (WAX) has turned out to be among the most popular and transacted blockchain networks. The platform dominated the DApps, NFTs, and video games world.
WAX offers a safe and convenient method of creating, selling, buying, and trading virtual and physical items to everyone, everywhere. The budding mainnet blockchain appears to be taking a greener stand on traditional digital assets. The team members have shared the growth prospects of this sector and how they strive to mitigate greenhouse gas emissions.
Nonfungible tokens (NFTs) have now caught the attention of tech investors and entrepreneurs, huge corporations, and famous actresses like Lindsay Lohan. Some of these people and institutions have also created some NFTs on their own.
Every NFT asset is built to become something original that is not interchangeable, like a one-of-a-kind sports car or a piece of land. Every asset exists as a token, which represents the particular asset.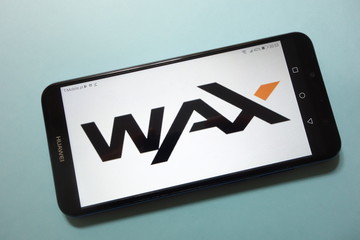 As opposed to the physical assets, NFTs encounter no challenge validating their authenticity, and their ownership might be tracked back to the start. During the coronavirus pandemic, many people discovered how much they could manage to do virtually. The long periods of isolation let people unlock a new world of virtual commerce (v-commerce).
This enabled users to purchase and flip assets with anybody throughout the world. It eliminated costs and risks linked with exchanging physical items. WAX blockchain helped facilitate NFT trading from partners, like Topps ('Garbage Pail Kids') trading cards, William Shatner and his memorabilia, and many other virtual assets from bands like Weezer and Deadmau5.
One product manager at WAX shares, Lee Jenkins, said that the platform "is an ecosystem where all participants win."
Sell, Buy And Play With NFTs On WAX Blockchain
Anyone is allowed to tokenize their work on WAX and sell it as an NFT. Recent headlines of multi-million dollar sales have continued to fuel interest in the nonfungible token space. For instance, the buyers of NFT projects like MLB, Street Fighter, Funko, Alien Worlds, and many others paid a few dollars for NFTs that later sold for up to $150,000.
Some of the gamers in play-to-earn games like Farmers World and Alien Worlds earn thousands of dollars daily through gameplay. In the meantime, participants in the WAX decentralized platform have so far earned 802 ETH in rewards from WAXG and ETH with at least 30,000 active projects.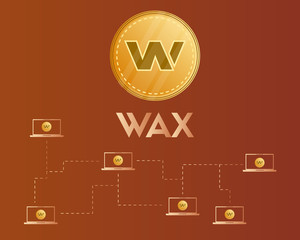 Acquiring virtual assets is just one way that new buyers can own digital assets. DApp developers have now entered the NFT games space to offer users virtual experiences that integrate physical and digital worlds. Gamers also get many opportunities to play to earn, eventually creating a user-driven economy that is designed for gaming enthusiasts.
Developers have profited on these fronts as they offer popular decentralized games in this space. For instance, Alien Worlds generated almost $56 million in the NFT secondary space. R-Planet generated around $35 million with in-house tokens.
According to DappRadar data, WAX is expected to process over 80% of all game-related transactions over all blockchains. With all the huge volume and easy-to-use wallet, most game developers consider WAX as a platform that enables them to develop the most easy-to-use and accessible on-chain game experience for the players.
NFTs Going Green
On the flip side, cryptocurrency art and the creation of other NFTs are believed to have a downside. They are believed to be responsible for the CO2 emissions affecting the world currently; because many people wrongfully think that all digital collectibles are powered by the Ethereum blockchain.
Since Ether is powered by a proof-of-work (PoW) system, huge fees are charged on its transactions. WAX is designed to resolve these issues by being a carbon-neutral blockchain. The platform introduced a tradable and -compostable (redeemable) vIRL® NFT in partnership with the National Forest Foundation.
The collectors of the digital assets get tree saplings planets for every dollar they spend on a piece in the collection. Moreover, WAX's proprietary vIRL® technology provides them with a new sales channel for their physical items. Funko is the first major brand that launched vIRLs on WAX.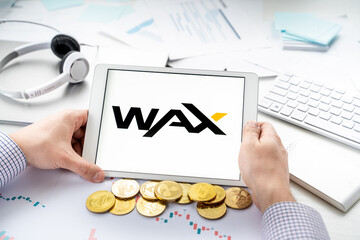 vIRLS have proven their first success in the form of Big Boy and Teenage Mutant Ninja Turtles. They sold out within 30 minutes inspiring over 30,000 collectors to line up for a chance to acquire their piece of the collection.
With this project's 2022 roadmap in the pipeline, it is just a matter of time before the whole world learns what the WAX blockchain and the future of green NFTs have to offer. Hence, WAX can help the blockchain world go green in the coming years.